Wordfast Pro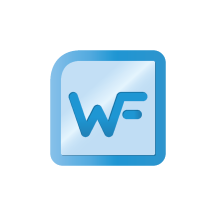 Wordfast Pro (WFP) is standalone software that allows translators and project managers to do their daily work in a neat and efficient translation environment. It also includes a suite of Quick Tools for pre- and post-translation batch processing of dozens of file types. WFP runs natively in Windows, MacOS, and Linux.
The current WFP user interface and underlying technology was first implemented as version 4.0, publicly released in April 2016. Since then, it has been improved and updated, most recently to version 6.6.0 (November 2021).
Note: The legacy version of WFP premiered in January 2009 and was based on a different underlying code. It was last updated to version 3.4.14 in August 2018 and is no longer in development. It still works in many systems and some users continue to use it; it can run alongside the most recent version of WFP on the same computer. To learn more about this legacy version of WFP, see the dedicated Wordfast Pro 3 (WFP3) section of this wiki.
This section and articles are about the current version of WFP.
Getting Started
Wordfast Training Courses
Live Online Training Sessions Wordfast Pro Video Tutorials
Wordfast YouTube Channel Wordfast Pro Online Help Pages
Wordfast Pro Manual
To learn how to start your first translation with WFP, check out this user-produced video on YouTube. It shows the main steps of a translation workflow using WFP, including project creation, translation, review, quality control, and delivering your translated files.
Feature Overview
Tips & Tricks
Shortcuts
Interchangeability
TM Sharing
Advanced Tips
Troubleshooting