MS Word Spell Checker in Wordfast Pro 4
The default spellchecker in Wordfast Pro 4 is Hunspell. Hunspell is an open-source spellchecker that is used by several internet browsers. However, PC users can also use Microsoft Word's spellchecker (unfortunately, this option is not available for Mac users). To change the default setting, please do the following:
Click on the main menu tab Wordfast 4, then Preferences.
Click on Spellchecker under Translation Preferences.
Choose the Microsoft Office (if installed) option.
Click on OK to save your changes.
Note: We do not recommend activating the option Check for spelling errors as you type. This slows down your translation process and spellchecking should be done during the revision and/or proofreading phase.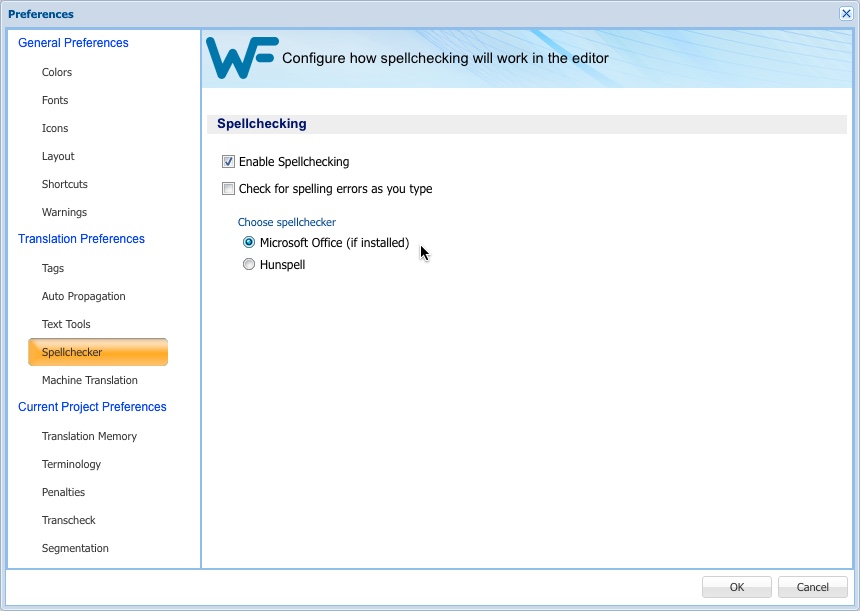 --John 15:04, 1 August 2016 (CEST)