Changing Font Type or Size in Wordfast Pro 4
To change font type or size in Wordfast Pro 4:
Click on the Wordfast 4 tab, then Preferences (or press F9).
Under General Preferences, click on Fonts.
Select the font you wish to change under item name, then click on Change.
Select the font and size, click on OK.
Click on OK to save and exit Preferences.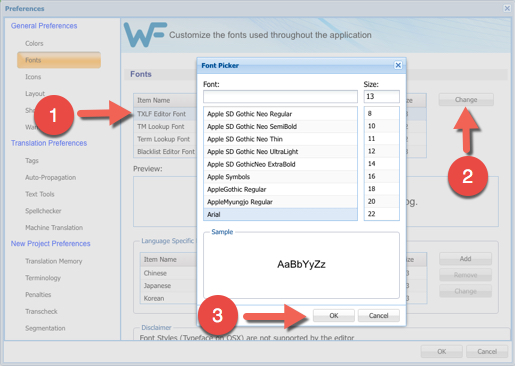 --John 11:24, 18 August 2016 (CEST)