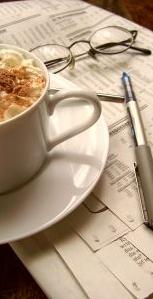 As a matter of ethics in a globalized industry, Wordfast LLC offers a 50% discount to physical persons (like freelance translators, but not to moral persons like agencies/companies) who work in and reside in and buy from countries with a developing economy. Note: the purchase must be done from one of those countries.
In other words, the 50% discount does not apply to users who purchase from, or work in, or reside in any of the following countries or their dependencies:
The Americas: The USA, Canada.
Europe: Andorra, Austria, Belgium, Denmark, Finland, France, Germany, Greece, Iceland, Ireland, Italy, Liechtenstein, Luxembourg, Monaco, Portugal, Spain, The Netherlands, Norway, Sweden, Switzerland, The United Kingdom.
Asia/Oceania: Australia, Brunei, Hong Kong, Japan, Korea, New Zealand, Singapore, Taiwan.
"Near East": Bahrain, Israel, Kuwait, Qatar, Saudi Arabia, UAE
Important: the location from which the payment comes (Credit Card nationality, issuing bank nationality, Post Office, etc.) is taken as evidence. Sorry, no exceptions. Note that this system is not perfect because it has to draw a line among countries; and it only relies on the origin of payment as the only "hard" evidence. But we would rather use that generally acceptable method rather than impose the same pricing to all.