How to install Wordfast Pro
PC
Double click on the downloaded MSI file and follow the installation wizard.
Make sure to install for "all users".
Ok, all set! Now: How to license Wordfast Pro 5
Note: If installation fails and there's an error message saying it failed because it cannot write ApplicationDescription to key…, see this article.
Mac
1. After downloading Wordfast Pro 5, double-click on the downloaded installer to open the installation wizard.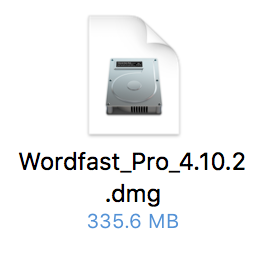 2. Drag the Wordfast Pro.app file onto the Applications folder.[1]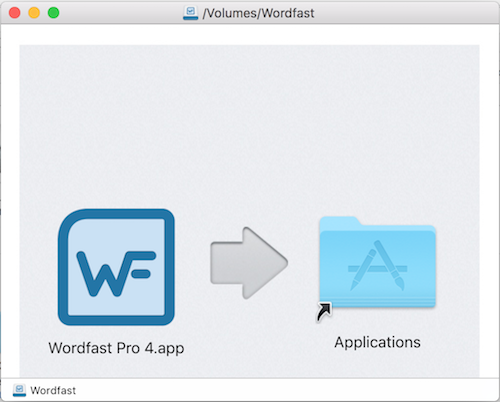 3. Open a Finder window and, on the lefthand column, click on the Eject button under Devices to close the installer.
4. Ok, all set! Now: How to license Wordfast Pro 5
References
↑ If you get a message saying An older item named "Wordfast Pro.app" already exists in this location. Do you want to replace it with the newer one you're moving?, click on Replace. If you click on Keep Both, you will have multiple installations of the same software and likely get confused. To be safe, you can always keep previous versions of the installer file in case you need to revert back to a previous version.
Thanks to Hyerim Ko and Terrence Lin for contributing to this article.