Difference between revisions of "Changing the User Name in Wordfast Pro"
---
Revision as of 14:21, 14 April 2021
By default, Wordfast uses your session computer user name when writing to the translation memory (TM). To change the user name, open Preferences, then go to General Preferences > General. You can change the user name at the top of this section.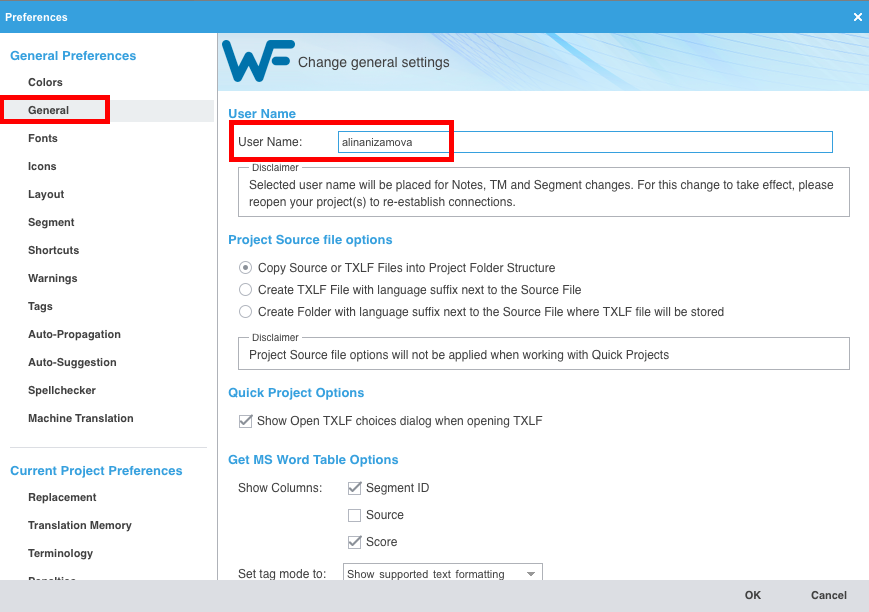 --Updated by Alina