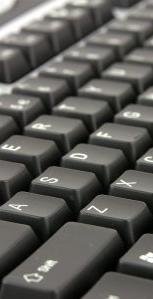 The Very Large Translation Memory (VLTM) project
Note: The Apple MacIntosh™ platform is not supported yet.
The VLTM project offers translators a set of Very Large Translation Memories, accessible with Wordfast through the web. VLTM use is free and anonymous. The translator works as usual, but can leverage valuable information from a very large public TM in addition to her/his local TM. The VLTM does not replace the local TM, it complements it. All languages are supported. See our video about the VLTM.
«Prime content for free? Too good to be true!« This is probably what you thought when first trying Google.
Confidentiality You only receive translation units from the VLTM. Your translations are not recorded in the VLTM (unless you specifically set up a sharing workgroup - see below). Your client`s intellectual property is safe.

Gratuity Connection to the VLTM is free and anonymous. We do not charge money for the translation memory we serve. We don't even send advertizing. The VLTM is a pure give-give, pro bono project.

Goodwill VLTM users are welcome to donate translation memories to expand the available database, or to set up Wordfast to write to the VLTM when confidentiality is not at stake. Contact us if you wish to donate a TM. Donations are final and become the property of Wordfast, whatever their final destiny is in the future.
To use the VLTM in read-write mode, alone or in workgroups: see box below.
Wordfast redefines the industry by offering everyone the possibility to set up translation workgroups that share TM over the net. This practice was until now complex and costly - it has been been made easy and free.

In Wordfast's "VLTM" setup pane, create a Workgroup ID by following instructions. A workgroup is created for a certain period of time (between 1 and 24 months, to accommodate most translation projects), after which all its translation units are deleted from the VLTM. During that time, all workgroup members have a read/write access to their private portion of the VLTM, identified by the Workgroup ID. Members of other groups cannot see or use these private translation units: confidentiality is preserved within the group.

As an added value, members of a workgroup receive matches coming from the public part of the VLTM. Private TUs are prioritized over public TUs when applicable. The public part of the VLTM is made of public domain TUs. On the other hand, private TUs are yours and remain private: the owners of Wordfast pledge not to make public, sell, license, or otherwise disclose private TUs.

We assume the following workflow is used by workgroups, with possible variations:


A workgroup/project manager (the PM) creates a Workgroup ID with Wordfast. The PM distributes the Workgroup ID to members of the group. Note: if a project involves many language pairs, the same Workgroup ID can be used. TUs in different languages will not collide. Thus, one same Workgroup ID can be used for one client, or one overall project, regardless of how many languages are used. This will ease the PM's work.


After documents are translated by members of the group, they are sent back to the PM, who ensures spell-checking and/or proof-reading, and client validation. Proofreaders or editors can also use Wordfast and access the VLTM.


Finally, the PM cleans up the final, bilingual documents (using Wordfast, Trados Translator's Workbench™ or any other tool) to generate the final, clean TM, which is now local.

Thus, ownership of the clean, final TM is yours, locally - there is no need to download TUs from the private workgroup upon project completion (the VLTM server will delete those TUs automatically a few months after project's end). You enjoy TM web-sharing at no cost and with no technical overhead.

Translators are welcome to use the workgroup TM alone (create a one-member workgroup). This practice is accepted.


Google is a trademark of Google Inc. | Windows is a trademark of Microsoft corp. | MacIntosh is a registered trademark of Apple Inc. | Translator's Workbench is a registered trademark of Trados corp. | Ms-Office, Word, Excel, and PowerPoint are registered trademarks of Microsoft corp.