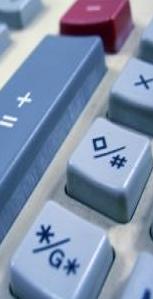 The Wordfast store
Wordfast's line of products are try-before-you-buy. You must have downloaded, installed, and evaluated the product(s) before purchase. No refunds. Wordfast offers a generous demo mode; gratuity applies to learning/humanitarian organisations.
If you own an old, expired license, do not buy a new one. Instead, log in at the top of this page and renew your license (you will pay much less!).
Taxes, such as VAT, GST or sales taxes, may apply, depending on the location/jurisdiction you are buying from. Our payment processing partner handles taxes. EU clients are exempt from VAT if they buy as a registered business rather than a non-biz individual and provide a valid VAT ID in the order form.
Our prices are in euros (EUR). Even if you are outside the euro area, we recommend keeping the price in EUR for the "billing currency" option at the MyCommerce/Share-it online store. That will let your own bank or credit card company convert the amount that you pay. Our e-commerce partner generally offers a less favorable exchange rate.
A discount automatically applies for large orders (15% over 2 licenses, 30% over 9 licenses). Contact us for orders above 15 licenses.
Questions? See the Frequently Asked Questions (FAQ) on buying Wordfast licenses.
I agree with the Wordfast User License Agreement (short, important - click to read!)
I read the note (fourth bullet point above) on exchange rates with euros.
I qualify for the discount price - this 50% discount is limited to freelance translators or individuals buying a single license of WF Pro/Classic/Studio, and living+working in a developing economy, see details
Total:
0 EUROS