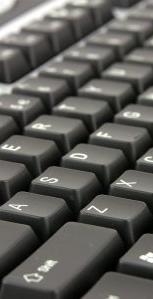 Wordfast Anywhere
Works on Mac, Linux, Windows, Android, Tablets, Smartphones - huge, shared, confidential translation memory - same with terminology - unlimited machine translation - nothing to install - nothing to pay - real confidentiality - workgroup-enabled - true ubiquity - from one to a million pages -
Wordfast Anywhere is a demonstration of the ultimate online Translation Tool. It has been made available to all translators (not just Wordfast users) for free up until now, yet offers true confidentiality. Yes - you can use WF Anywhere for work and production. If WFA ever goes commercial, it would be price low enough to appeal to all professionals. Wordfast Anywhere offers unlimited private Translation Memory + private Terminology + optional public TM + optional Machine Translation. The confidentiality of your data (documents, TM, terminology) is total and uncompromising: it's not shared (unless you decide to share data with selected colleagues), it's not disclosed or recycled in any way. And there's no advertizing to distract you.
Frequently asked questions:
Q: What details must I provide to register?
A: Provide an email address (freemails and pseudos accepted), choose a password. We don't want to know anything else. No forms, no surveys, no credit cards.
Q: OK. That tool must be slow, inefficient, awkward...
A: Nope. It's just as good as all translation tools out there, and much better in our view. Plus, there's an option to tap into a huge reservoir of public-domain translations (the VLTM).
Q: So, it's a connected tool. What do I lose if there's a connection loss?
A: At most, the one sentence you were translating. With an old-fashioned translation tool installed in a local PC, if the PC breaks down, you can lose everything at worse, hours of work at best. With Wordfast Anywhere, you're safe.
Q: What about confidentiality?
A: Your documents, TMs and glossaries are and remain confidential at all times - period. They will never be disclosed to any third party. They will never be used by us in any way.
Q: Some LSPs peddle a similar technology at harrowing costs...
Those LSPs prey on institutions & large corporations, where execs need a tech alibi at board meetings to justify budgets. So goes the world.
Q: I'm not convinced. Nothing "cloud" can be secure and confidential, my client said.
A: So let's take a hard look at "security" in the translation industry in the 2020's. Times are changing. The safest tools are Saas-type, online tools, with end-to-end military-strength encryption. In those tools, only a few segments at a time are made visible to the translator. Documents & data do not move around. In all other schemes, entire documents travel by email, to and from the translator. If any of your clients (or agencies in between) talk about privacy and security, and move documents by email, they are clueless. On top of that, even without email, e.g. using ftp, the prolonged presence of entire documents in computers run by translators (who are not IT experts, and use their computers for private purposes and entertainment) is nonsense, security-wise. Most non-corporate computers are infected with spyware, trojans, backdoors, keyloggers, adware deposited by "friendly" social networks, you name it.
If your documents are delivered by armored vehicules in encrypted USB flash drives, translated on a dedicated secure workstation without any internet connection, that may come close to "secure".
You can join our new discussion group: Click here.